Creation Station
Creation Station run arts and crafts classes for kids of all ages.  Julia Scoble a weekly Monday morning session at The Bridge for 18 months - 4 year olds (Little Explorer) and a monthly (Baby Discover) party, for children 6-18 months.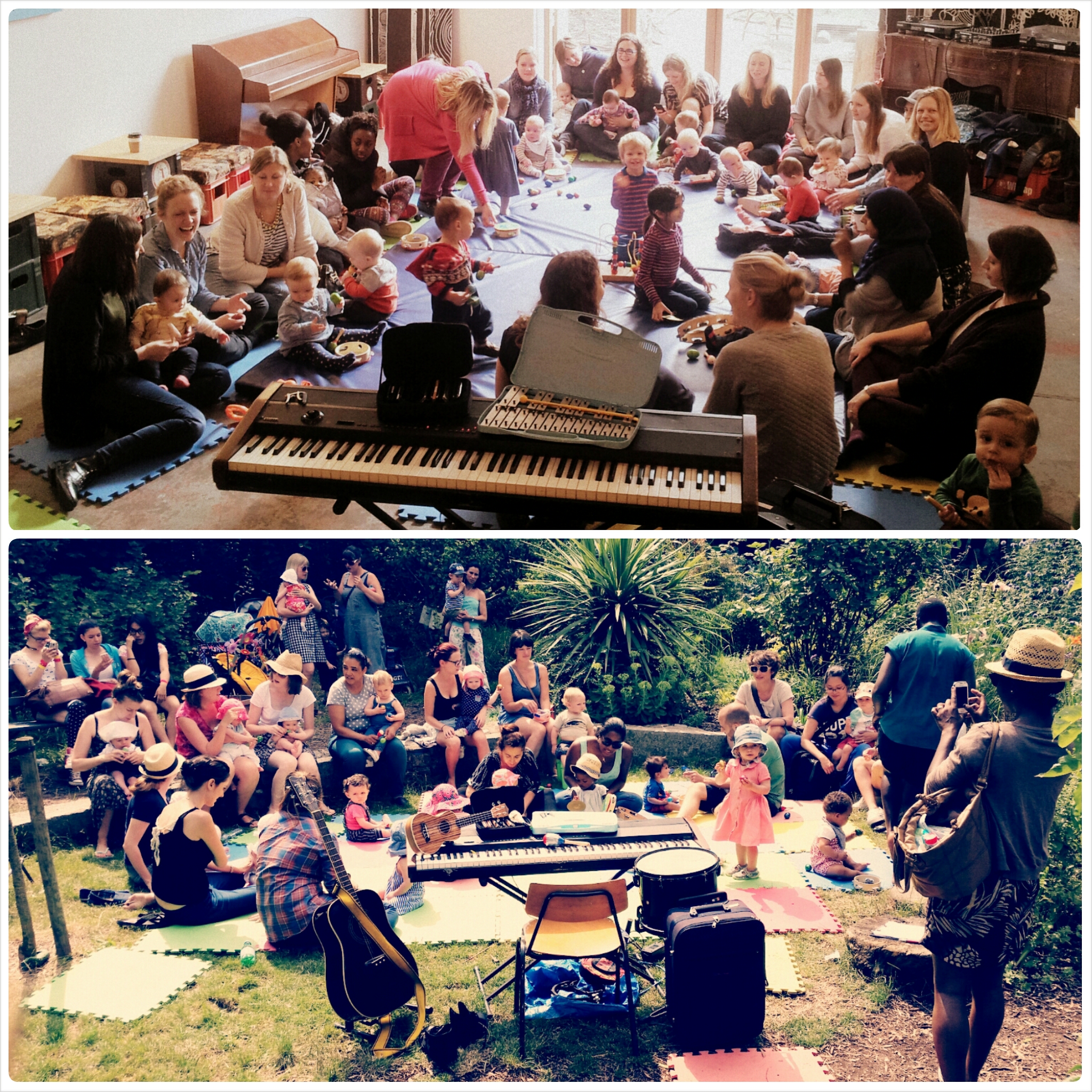 Frogprince
Frogprince run drop-in live music classes for babies and toddlers. Stephano runs two sessions at The Bridge every Thursday at 10 and 11am.
The Holly Tree Club
The Holly Tree Club is a wrap around childcare service run by Holly Morgan. One of their Breakfast and After School Clubs are run from the Bridge.
Old Royal Naval College
In the past we have worked closely with Kay Kechagiogliou who helped us create a mural at our Bee and Bug event, which is on display outside The Bridge.
Good Gym
Good Gym are a community running group, who combine getting fit with doing a good deed. They have provided fantastic support cleaning our outside container store, playground equipment and have also helped to establish our willow arch and weeded our raised garden beds.
Proinfinity
ProInfinity is a professional sports company, introducing and coaching sports to children across the south east of England. They host one weekly, under 5 sports sessions at The Bridge on Friday morning (Toddler football).
Brown and Brooke
Brown and Brooke are a local independent estate agents, based in Blackheath Standard, Greenwich. They have supported both our 2016 and 2017 Easter Egg hunt events for over and under 5s. Initially contributing towards the chocolate egg prizes and then last year covering the total cost.
FEGP
We work closely with FEGP (Friend's of East Greenwich Pleasaunce) on many of our annual events. They are a community group set up and run by local residents with the backing of Greenwich Council.